If you keep on biting and devouring each other, watch out or you will be destroyed by each other." Galatians 5:15
Ever watch the movie 'War of the Roses' with Kathleen Turner and Michael Douglas?  I think it's intended to be a comedy, but it just made me incredibly sad because of the painful truth it conveyed. Husband and wife fight each other to the bitter end in a divorce settlement over their house, ultimately destroying the house, bringing about their own demise, as they finally realize they do truly care for each other. . . too late. . .
In this fictional marriage, one thought led to one attitude that led to one word that led to one discussion that led to one argument that led to one unresolved conflict that led to. . . the end of a lifetime of memories, the resources they had built together, the demise of their integrity and character and reputation, and the loss of everything they valued. Bit by bit. Which reminds me of a silly joke.
How do you eat an elephant? One bite at a time.
How do you destroy a marriage? One criticism, one unkind word, one complaint, one disrespectful comment, one unforgiven act, one offense. . . one at a time.
Before long, you don't see your spouse as a loving partner. . . they are the enemy. . . the bringer of pain. . .  the object of abuse. . . We defensively hurl attacks at them with our attitude, our rejection, or own pain reflected onto them in the form of ugly, poisonous emotions, attitudes, and words.
And as you continue to live in pain, you will attract what you are, and you will spew out what you have become. And what are you?
Like me, you are DUST (Psalm 103:14). Cursed sin-laden dust. . .
But, thanks be to Christ who overcame the curse! In him we live and move and have our being (Acts 17:28). We can fill our dust-laden hearts with the light of his love, and then we shine that light into the darkness, illuminating our surroundings, our environment with the glorious Light of the World!
Tip #95 If you keep fighting with each other, you will eventually destroy each other.
It's time to stop consuming the dust of the decaying 'elephant' of corpulent criticism, bloated belligerence, contumacious contempt, a corpse of curse-encrusted cancer. . . a miserable maggoty meal.
Feast instead on the Bread of Life, take a drink from the Living Water, sup at the table spread before you in the presence of your enemies, feast on the Fruit of the Spirit. And when you are deliciously full of the love of God, and the peace that passes understanding, then you can share that love with everyone you meet. . . even your husband.
How do you consume the evil that has overtaken your home? You eat those words. One bite at a time. You eat that anger. . . just swallow it down.  You bite your tongue. . . better a bloody mouth of bitter words, than a tornado of a tempestuous tirade. You swallow that bitter spirit. You resist and flee the temptation to partake in the decaying taste from the forbidden fruit of fleshly desires. You can do it when you identify with Christ and partake of the cup of suffering with Him.  He is with you. He understands. . . and so do I.
Stop devouring each other.  Stop destroying each other. Stop consuming the best of each other. Stop tearing away at each other. You are one flesh. . .
I'm praying for you dear sister,
Shari
"Now the God of hope fill you with all joy and peace in believing, that ye may abound in hope, through the power of the Holy Ghost." Romans 15:13
Shared with community at: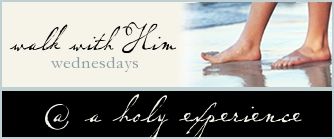 Won Without Words by Shari Popejoy is licensed under a Creative Commons Attribution-NonCommercial-ShareAlike 3.0 Unported License.
Based on a work at blog.wonwithoutwords.com.
Permissions beyond the scope of this license may be available at http://www.injoyinc.com/.