Bet you can't wait to read this post! Do I have your attention?
We know that our lovely Proverbs 31 friend had a vineyard.
We know that she was confident in the quality of her merchandise. She tasted and tested its quality often to make sure it was up to standards, to make sure it was appealing.
Since we're already talking about vineyards, I'd like to take a leap here, and write a post about the metaphorical vineyard that is often referred to in Song of Solomon. The fruit of the vineyard, the clusters of grapes are often a euphemism for breasts, in Song of Solomon. And for good reason — ever see a lush cluster of grapes nestled among the grape leaves, hanging full and heavy amidst the arbor? If you understand the visual nature of a man, and his love of . . . ahem. . . lush clusters of sweet grapes. . . then the association is clear. 🙂
Remember these verses in the Bible? If you believe your church doctrine, they are just as inspired and relevant as John 3:16.
Let her be as the loving hind and pleasant roe; let her breasts satisfy thee at all times; and be thou ravished always with her love. Proverbs 5:19
A bundle of myrrh is my wellbeloved unto me; he shall lie all night betwixt my breasts. Song of Solomon 1:13
How fair and how pleasant art thou, O love, for delights! This thy stature is like to a palm tree, I will take hold of the boughs thereof; now also thy breasts shall be as clusters of the vine. . . and the roof of thy mouth like the best wine for my beloved, that goeth down sweetly. Song of Solomon 7
You, O lovely woman, have a great capacity to refresh your husband with your love, your lush and fulfilling embrace, your tender response to the affection and adoration and attraction of your husband to you. . . and your vineyard. 🙂

Has the quality of the the fruit of your vineyard been tested recently? Is your fruit tasty and tantalizing? Is your wine vibrant, soothing, refreshing, intoxicating? Is there some work to be done in your vineyard? Do you need to graft in some more exhilarating varieties of grapes? Do you need a stronger vine, to support the voluptuous clusters? Do you need to work on extracting the best wine from the best grapes you can discover and acquire?
Your husband desires the sweet wine of your love. You have a rich source of abundant love and intimacy to offer him, that is of more value than the simple act of physical intimacy. Your response to him is complex, valuable, and of immense importance in how he views himself as a man, a husband, how he views the world, and how he feels about life.
You are the fruit of the vine to him. You can intoxicate him with your love, devotion, and respect. You are a vineyard — a complex, beautiful store of pleasure and wealth and abundance.
Celebrate your love with the fruit of the vine — the result of your love — the intoxicating, lush clusters of tantalizing and vibrantly abundant fruit of love! Always. . . continually. . . ensnare him with his desire for you and woo him into your vineyard of delights.
And if you find that there is some atrophy in the symbolic vine that represents the intimacy in your marriage — you must commit to finding a solution. I encourage you to seek the Lord through fervent prayer, fasting, meditation, and searching the scriptures, to finding the solution. God wants you to be pleased and satisfied in your marriage. It is possible to take a dry, dead vine and turn it into an abundant, life-giving font of satisfaction.
I know,
Shari
Shared with friends at: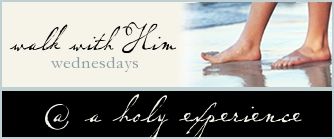 Won Without Words by Shari Popejoy is licensed under a Creative Commons Attribution-NonCommercial-ShareAlike 3.0 Unported License.
Based on a work at blog.wonwithoutwords.com.
Permissions beyond the scope of this license may be available at http://www.injoyinc.com/.