In honor of the Saturday Grapevine post 'You're Just A Nut', I thought you might enjoy this flashback recipe*!
I know I'm dating myself here, but if you'd like to join in and sing along you can betray your age, too! . . . Do you remember the old Peter Paul candy bar commercial jingle, "Almond Joy's got nuts. Mounds don't. Because. . . sometimes you feel like a nut, sometimes you don't"!
I love Mounds candy bars!
Well. . . how would you like to have the recipe for my favorite cake — Peter Paul Mounds Cake? I can't believe that I'd forgotten about this cake for a few years, but maybe that is what happens when you get this old. . . what was I going to say? Oh, yes. . . I requested that Kaitlin make this for my birthday dinner, and it was just as decadently delicious as I remembered. . . if I hadn't forgotten.
I'm sure you'll want the recipe for Peter Paul Mounds Cake!
Peter Paul Mounds Cake
Bake a German Chocolate Cake from box. While it is baking prepare these two mixtures:
Coconut mixture: melt twenty-four large marshmallows, 1/3 cup sugar (reduced from 1/2 cup), 1 cup milk, 14 oz. package of coconut
Chocolate chip mixture: combine 2/3 cup sugar (reduced from 1 1/2 cups the recipe originally called for) 1/2 cup milk, 1/4 cup butter. Heat until butter is melted, remove from heat and add 1/2 package of chocolate chips to melt.
While the cake is warm, spread the coconut mixture over the cake, and then pour the chocolate mixture over the cake as a frosting.
This is rich and delicious, so you can only eat a small square at a time, but that just makes it more fun for me, because I like to stretch my birth-day into a birth-week, and the cake lasted all week! If you get a chance to make this cake, I'd love to hear about it!
Shari
* Don't know where I got this recipe. If it's yours, let me know and I'll give you full credit!
Shared with friends at: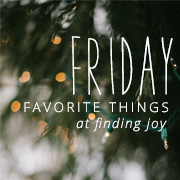 Won Without Words by Shari Popejoy is licensed under a Creative Commons Attribution-NonCommercial-ShareAlike 3.0 Unported License.
Based on a work at blog.wonwithoutwords.com.
Permissions beyond the scope of this license may be available at http://www.injoyinc.com/.