I thought I'd celebrate the quarter mark of our one hundred day journey with a personal entry.  I am honored that you would give me the gift of your company on this journey.  I hope you invite a few friends to join us!
Some of you might wonder where I get my material for these tips on this '100 Days to My Anniversary!' journey that we are taking together.  Would it surprise you to learn that I can't claim credit for it as my own?  And even though I cannot take credit for any of this life-changing body of work, I cannot provide a bibliography of human sources, either, because no person is responsible.  I can state:
My teaching is not my own.  It comes from him who sent me. John 7:16-18
Where does anyone get new material?
"Howbeit when he, the Spirit of truth, is come, he will guide you into all truth."  John 16:13
"But the  Comforter, which is the Holy Ghost, whom the Father will send in my name, he shall teach you all things."  John 14:26
Would you like to hear the story of how it began?
One day many years ago, I knelt by the side of my bed and prayed in desperation to Abba, Father, and said with a faith that was fervent effectual, unswerving, single-minded. . . according to James 1:5-8,
"Your word says that you will give wisdom to those who ask, and I'm not getting up until you give me an answer for my marriage."
Like the woman who grasped the garment of Jesus, I had hold of the hem, and I wasn't letting go.  And, miraculously, according to the truth of the scriptures, a lesson was whispered into my soul, and it was verbatim to tip #1 and #2 that I gave on this '100 Days to My Anniversary!' journey.
Let laughter break down the walls of silent loneliness; bridge the chasm of alienation with a smile.
I didn't make it up.  One moment my mind was blank as I was waiting for an answer.  The next, this phrase was echoing through the empty corridors of my mind, and I quickly wrote it in my journal before the echo faded back to nothingness.  I didn't just write it down.  I enacted it.  And, each time I prayed for wisdom, another lesson was whispered, and I faithfully wrote it down, and enacted it, until I had over forty lessons, and a miraculously changed marriage.
These lessons became my catalyst to write Won Without Words, originally a lengthy, technical compilation of many of these lessons.  When the test readers were unable to finish the volume of material, I  put the manuscript in a folder, kept the title, but started over with a blank page, writing a conversational book to my Christian sisters about the principle of I Peter 3:1.  You can read that journal style conversation for yourself in my book, Won Without Words
But, God always has a perfect season for every harvest, and now He has led me back to that old file of lessons, and I'm blowing the dust off, and allowing Him to breathe life into the very lessons that breathed life into my marriage, as I share them with you.
Does your marriage seem dry and dusty at times?  Does it need a little life breathed into it?  Just as Aaron's branch budded, revealing the power that God had placed in his ministry, my marriage has miraculously budded, and if you'd like to learn the lessons that brought it to life, then join me on this journey.
Are you taking this journey with me?  I'd love you hear from you!
Meanwhile, be blessed!
Shari
Shared with community at: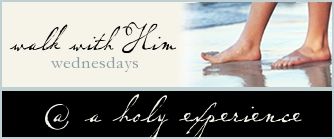 Won Without Words by Shari Popejoy is licensed under a Creative Commons Attribution-NonCommercial-ShareAlike 3.0 Unported License.
Based on a work at blog.wonwithoutwords.com.
Permissions beyond the scope of this license may be available at http://www.injoyinc.com/.