I admit it. A roadrunner is more romantic than I am!
They manage to pull off elaborate courtship renewal celebrations year after year, and I'm just a dodo in comparison.
I've never been good at gift giving. Some people are so expert at this, and know just what to get people to please them. They plan these things months in advance, and take great pleasure in picking just the right item that will surprise that special someone and bring a smile to their face. I've tried that, found something perfect. . .and then found it in a closet a couple years later. . .
A couple weeks ago I asked a question on a community forum I've joined requesting gift ideas for my recent anniversary. . .and got. . . not one single response! It's not that these ladies are purposely unhelpful. . . I think they truly are at a loss. . . just like I am to know what a man wants. My husband has everything he needs. . . and I'd probably get the wrong size or brand or model anyway!
So are anniversaries just for women? Do men need gifts? Do men need to remember? Do we women expect their men to be romantic, without a commensurate response? What is the best and most effective way husbands and wives can connect and celebrate their relationship?
Once, we bought a piece of equipment that had been maintained by a meticulous and careful man. The owner's manual was intact, and notated with service dates and details, and one random (and sad) entry caught my husband's attention. . . "date. . . anniversary. . . no gift. . . again."
How sad, that this lonely man was hoping for a sign of affection from his wife, only to be disappointed . . . yet again.
I don't know if most men are longing for a token of affection like that man, but I do know that my husband is never really impressed with my gifts. . . and since he's not really very fun to shop for anyway, I've gotten in the habit of just letting him buy his own! But I've noticed that he does seem to love it when I plan a moment, when I give of myself, when I give him the gift of me. So I'm going to explore ways to do this effectively this whole year, and I'm going to share them with you (well, some of them)!
I think maybe we all need help here, so I'll use my husband as a guinea pig, and I'll tell you how effective some of the different gift-giving techniques work. This will be fun. My husband is kind of a tough, quiet, self-sufficient, not easily impressed, no-nonsense-kind-of-guy who is surprisingly sentimental. If I can impress him, then it might work for your husband, too!
I'm hoping that through this experience I can become better at celebrating the meaningful monuments, and exchanging sentimental moments that will be enjoyable to both of us for different reasons. And maybe in the journey we'll all learn something important that we can apply in our own marriage about giving and receiving, courtship, and bond renewal, and celebrating our love.
Now, don't expect a daily tip. I can't take that kind of pressure! It is after all 357 days to my next anniversary! But, from time to time, I'll share an idea that I've tried, and let you know if it worked. . . or not! Sound fun? Be sure to bookmark the blog so you can come back and visit, or sign up for emails by clicking on the 'subscribe' box on the right menu column.
And, now, I've got to run to the store for a few ingredients. . .
Shari
Shared with community at: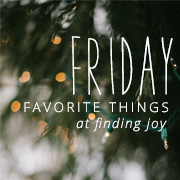 Won Without Words by Shari Popejoy is licensed under a Creative Commons Attribution-NonCommercial-ShareAlike 3.0 Unported License.
Based on a work at blog.wonwithoutwords.com.
Permissions beyond the scope of this license may be available at http://www.injoyinc.com/.